Aetheria Offline is a brand new RPG fan-based saga that Cube Kid started. The events of Aetheria Offline are confirmed to be non-canon, though to what measure is unknown, given the reference to it present in Diary of a Wimpy Villager 16.5.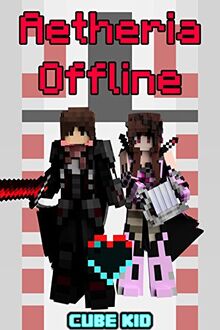 It takes place in Aetheria, and follows members of the Lost Legion and the Knights of Aetheria as they wage war against the forces of the Unseeing.
It's described as follows:
"With each installment, one reader will be selected to join an ever growing character cast. They must create their own character, whose progress will be tracked throughout the story with a character sheet. Such characters are not entirely under the control of the author; the author will ensure that each reader's character behaves according to settings provided by the readers, as well as feedback provided in further reviews. 
"Readers who are part of the cast will be given the opportunity to vote on important decisions such as the direction of the story and what quests to pursue. In other words, the story is not set in stone."
Cast