I wish to those that I hold dear to heart the only thing that can prove whether or not one is worth anything – that they endure.
My Discord Tag is Luntontius#8951
IMPORTANT NOTE: I MIGHT SEEM LIKE I AM ADDING RANDOM THINGS THAT I MADE UP ON THE WIKI, BUT THEY ACTUALLY COME FROM RELIABLE SOURCES!!!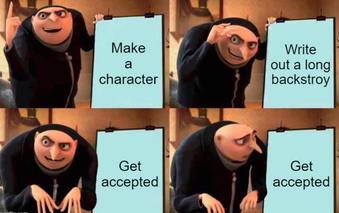 Where do I start? I am Luntontius/Reaperoflives, an Uncharted of the Cube Kid Fan Community, a member of the Lorica Council, a Supervisor, a Lorica Scribe and a Wiki Boi. I am the one who started the priest trend for fan characters, the one that first dived into the history of the discord server in search of knowledge that has been forgotten throughout the years, the one who created Aurasoph. If you would like help making a fan character, feel free to contact me on whatever talk to someone else and once they can't find any problems talk to me.
I help regulate the wiki, so don't think that you can get away with anything even though most of the staff is inactive. If you are one of the cast, but come here as A Fandom User, you will be treated the same unless you can confirm you are one of the cast. (I have already question CK, who came here as A Fandom User. Oops).
Now onto my normal life: I am interested in many forms of science, and currently expressing interests in psychology and Chemistry. I hope to be able to discuss the psychology of the characters in Cube Kid's writing with CK at some point. I have a small amount of experience with blender (3d modeling) and writing.
Thanks for the one minute of your life you will never get back. I am going to feed it to Jello now.